FLORAL ARRANGEMENT WORKSHOPS
Basic Hands-On Flower Arrangement Workshop in Manila
Unlock your creative side and bring home some blooms with this beginner-friendly floral design and arrangement class! Designed to make floral design and arrangement less intimidating for a newbie/ enthusiast.  Have a morning of fun learning about different flowers and foliage, foundations of floral arrangement, color combinations, and floral care tips!  Perfect for stress therapy and just enjoying the beauty of flowers!  Make your own bouquet in class, take lots of photos and bring home your own creation and a certificate at the end of the class!
Face to face Floral Arrangement Workshop
Learn the basic structure of a floral arrangement
Learn about different flowers and foliage used
Be able to create your own arrangement with the guidance of your teacher
Learn how to wrap your arrangement
Click here to join now! You may also book a private class with us for your group!

Class Schedule (preschedule) Afternoon sessions by request/ availability of schedule (every Saturday Morning 9 am -11:30 am). Please contact us for more information and availability. Message us on Facebook or Instagram. Or you can email us at bloomingailsph@gmail.com or give us a call at +63 926 638 7630  
Limited slots only.
Hand-tied Bouquet Workshop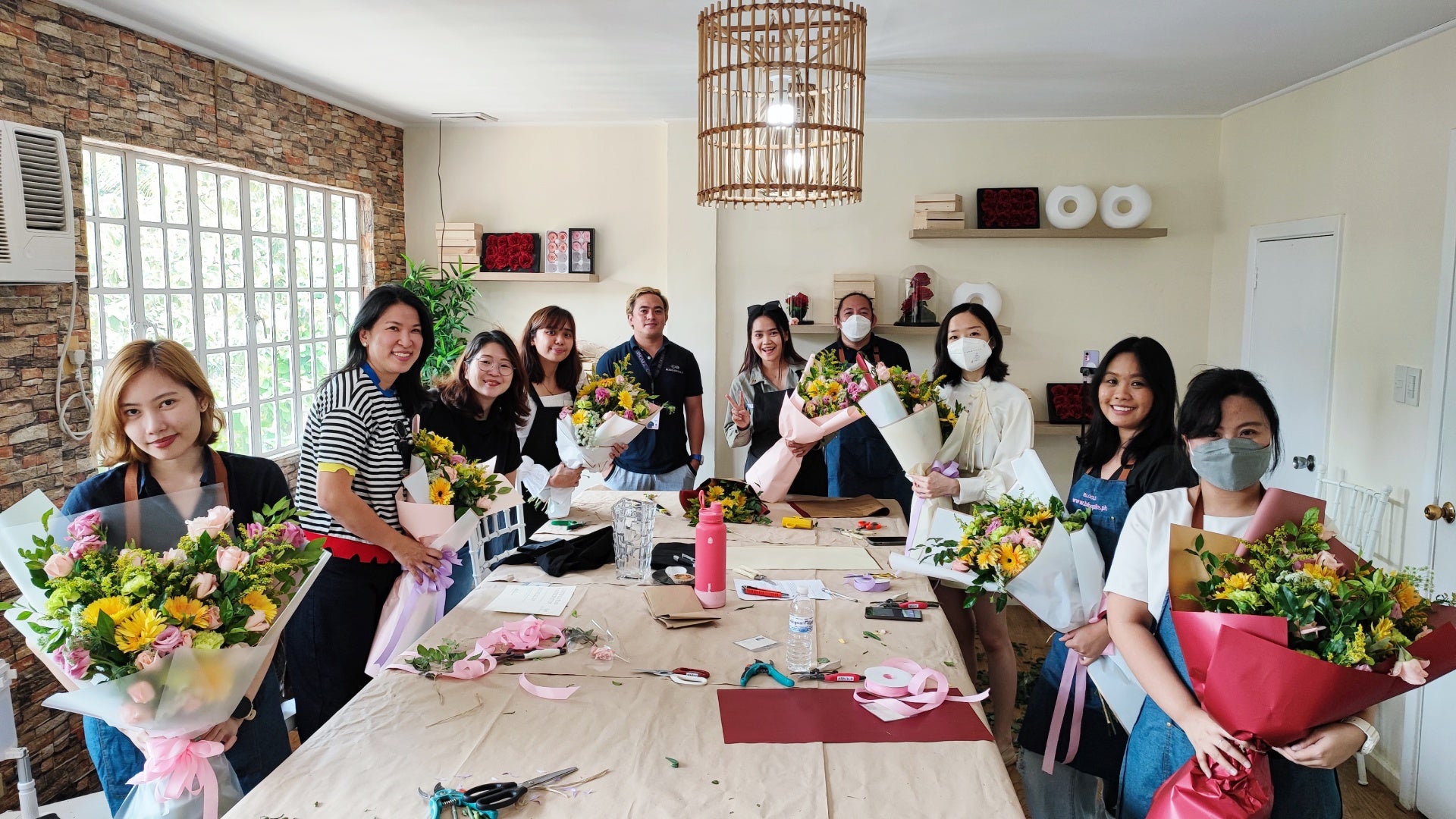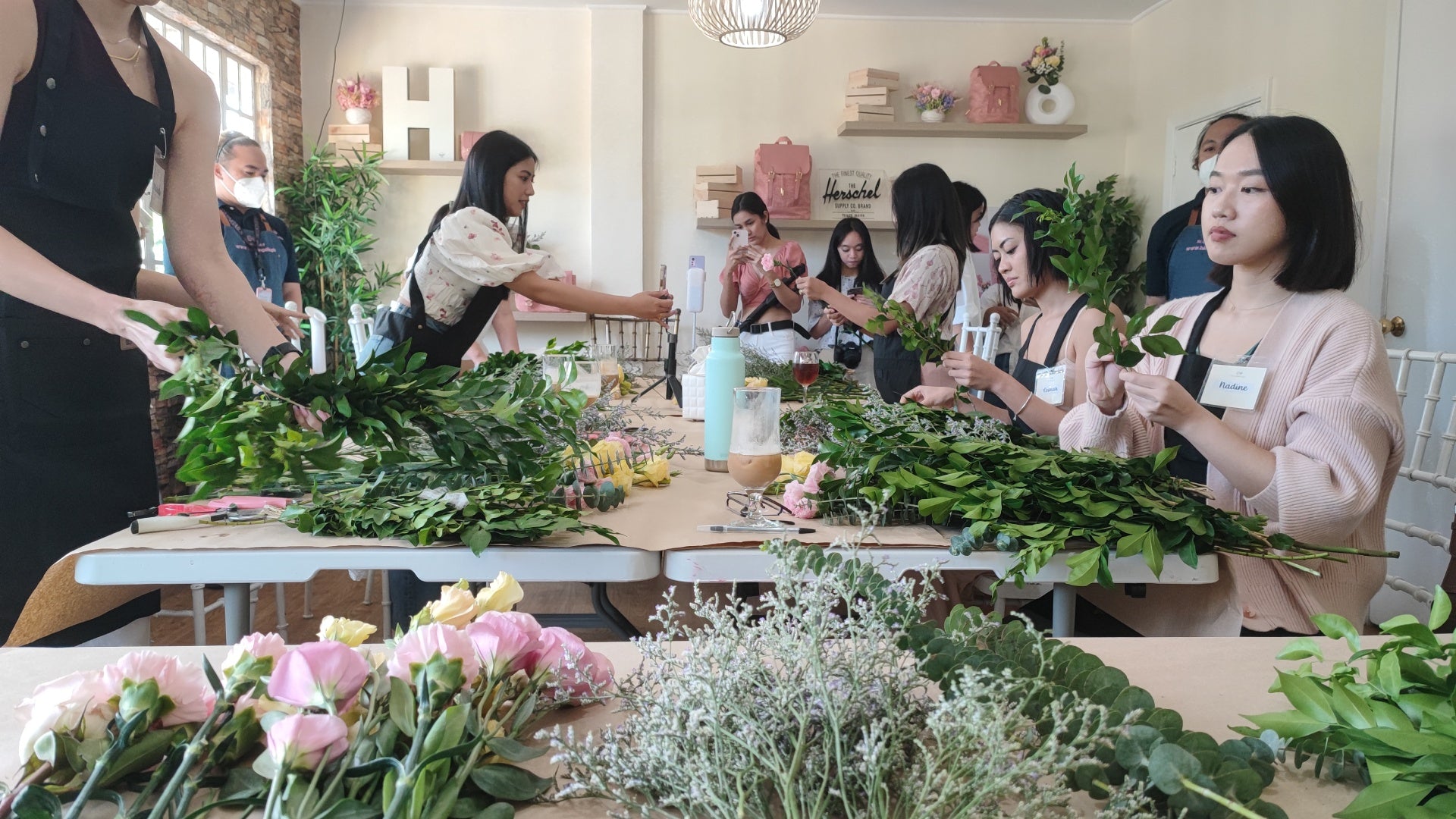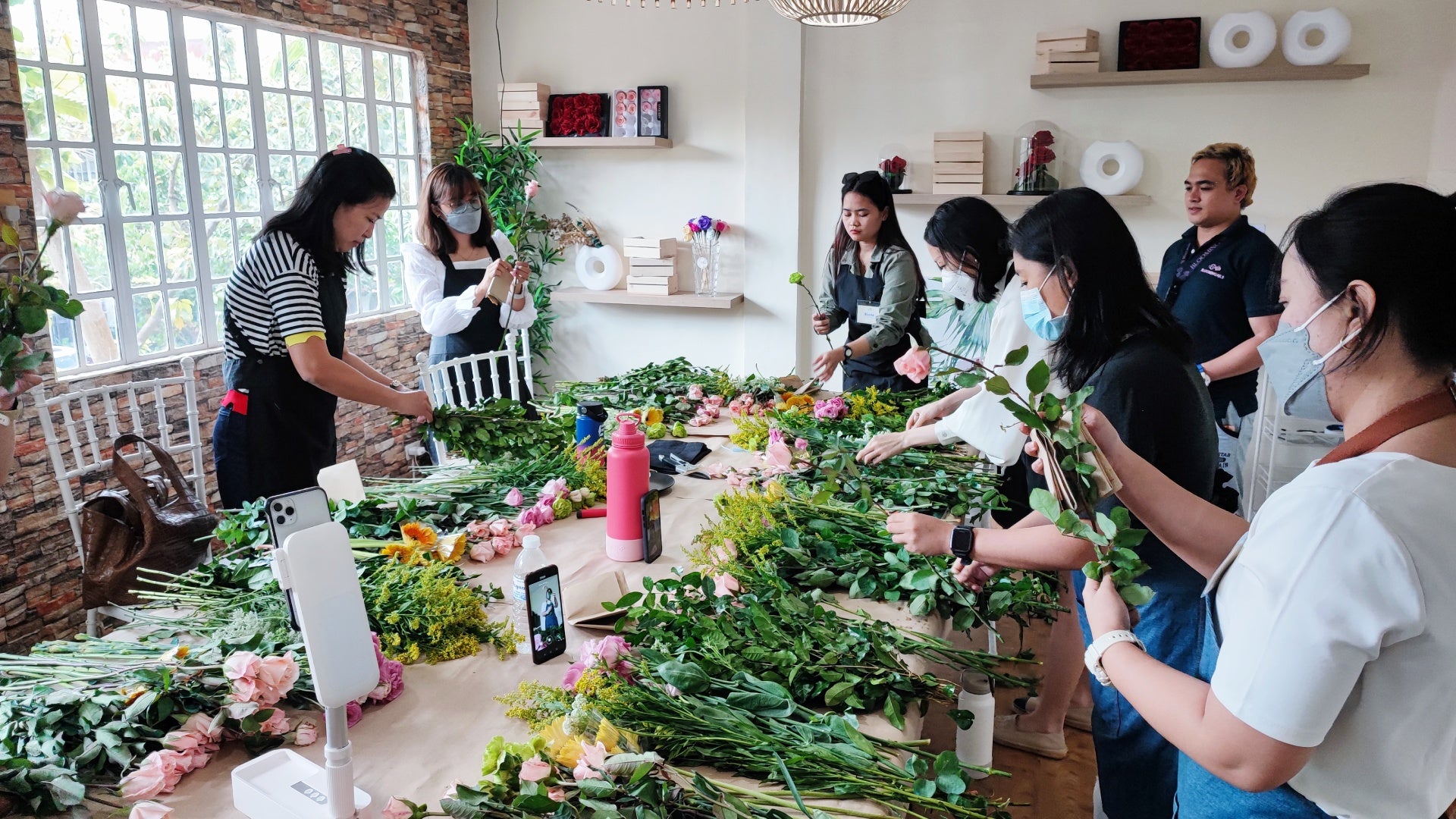 Dried and Preserved Flower Workshop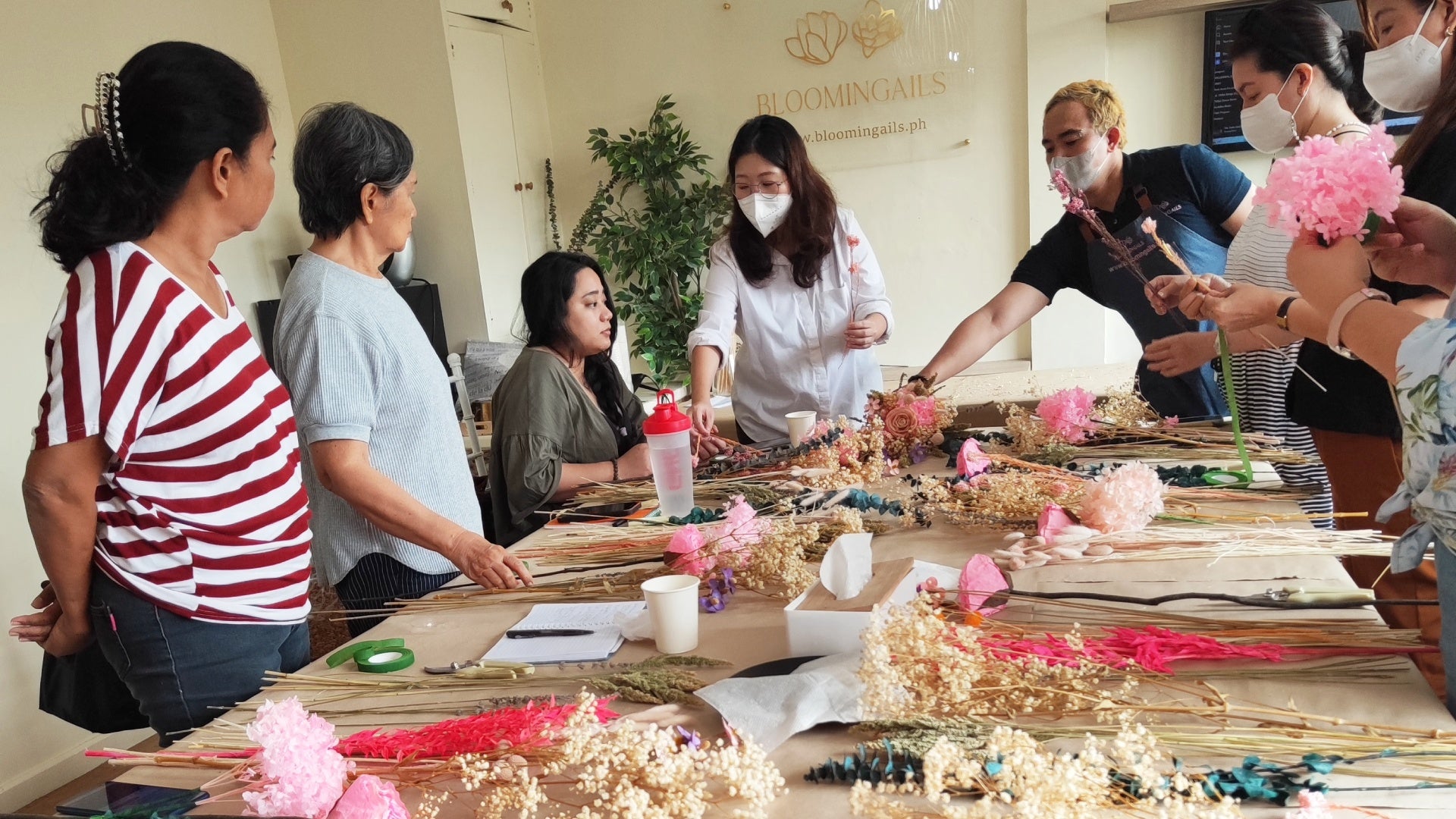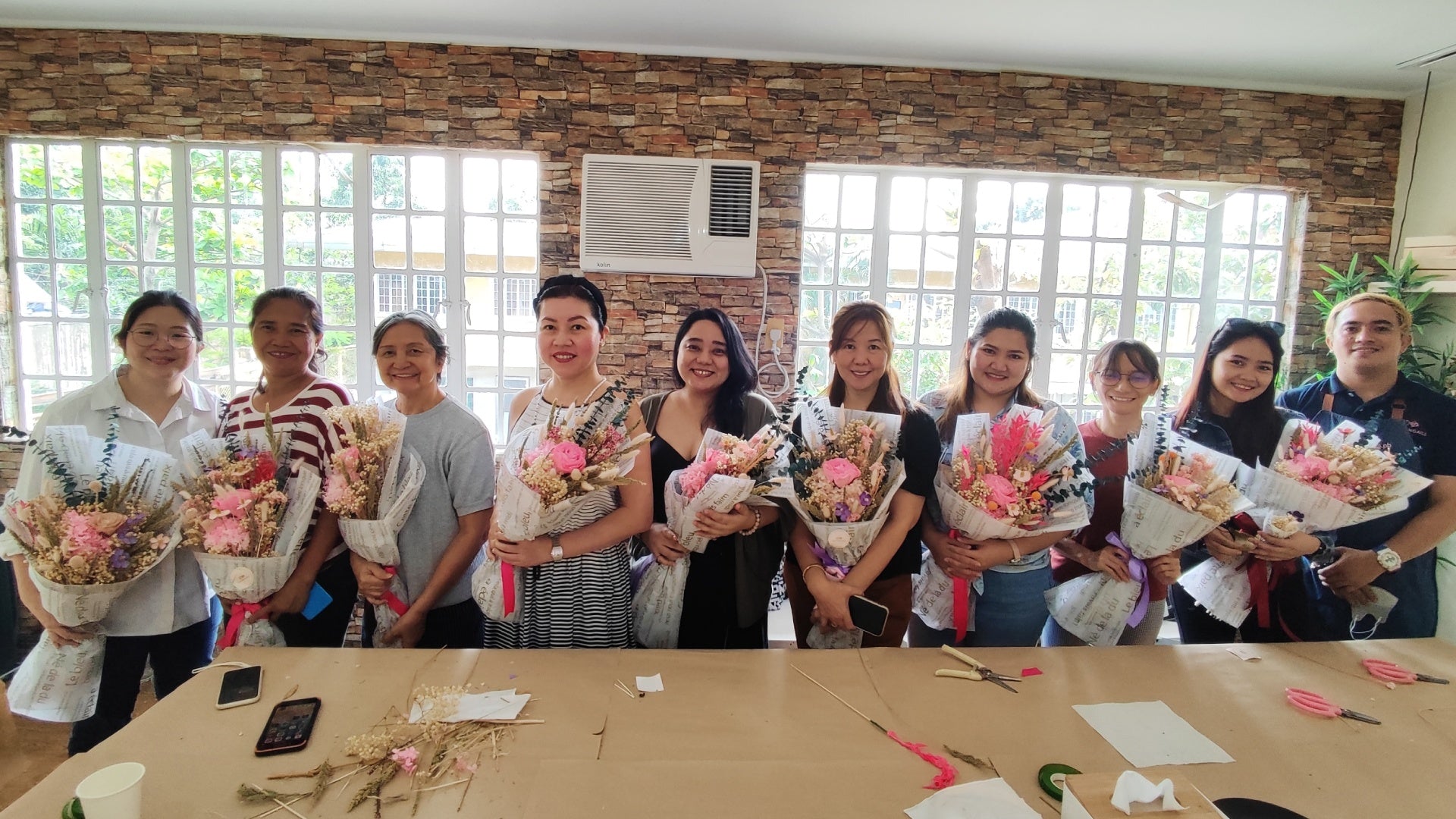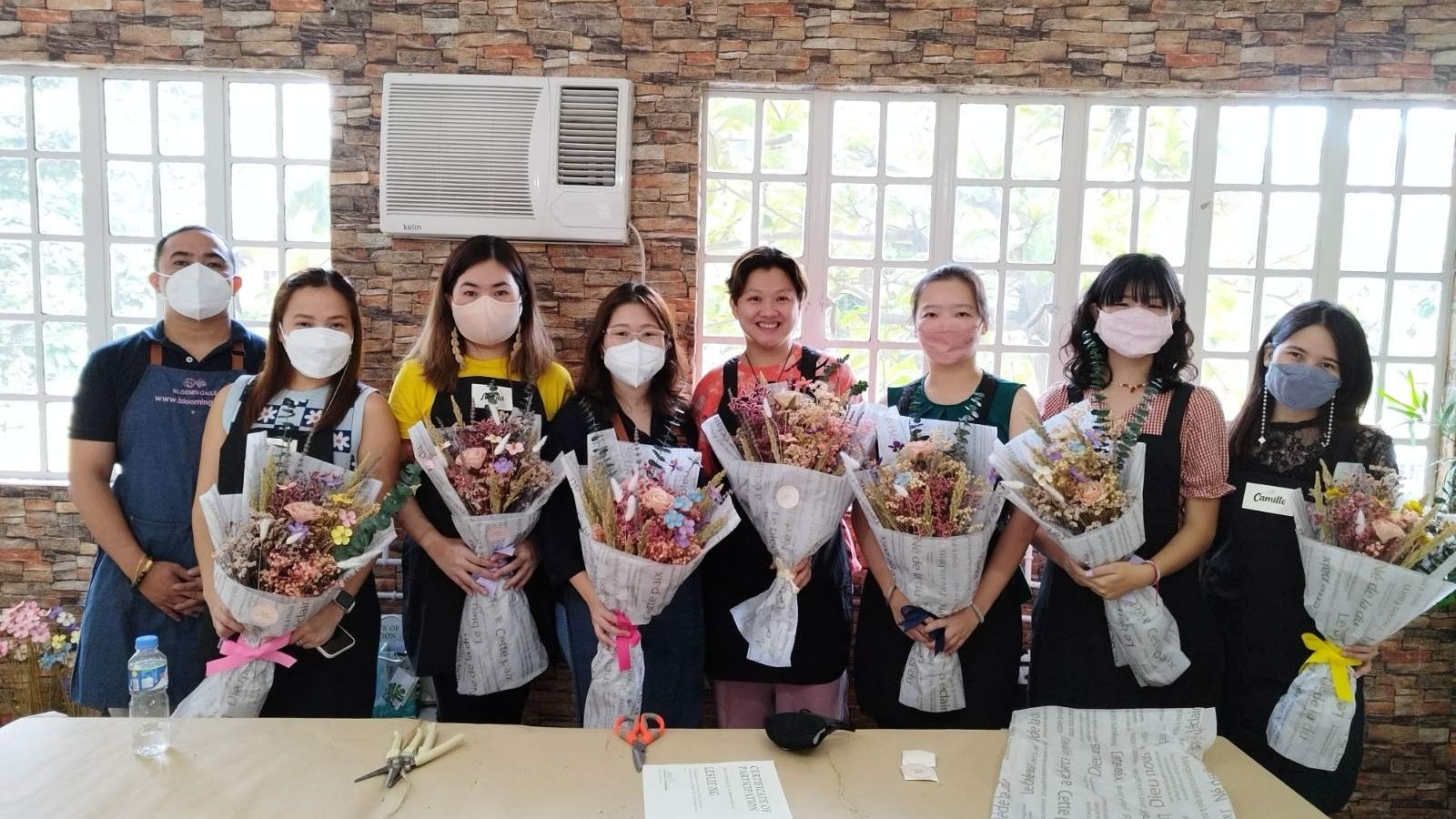 Basket & Crate Floral Workshop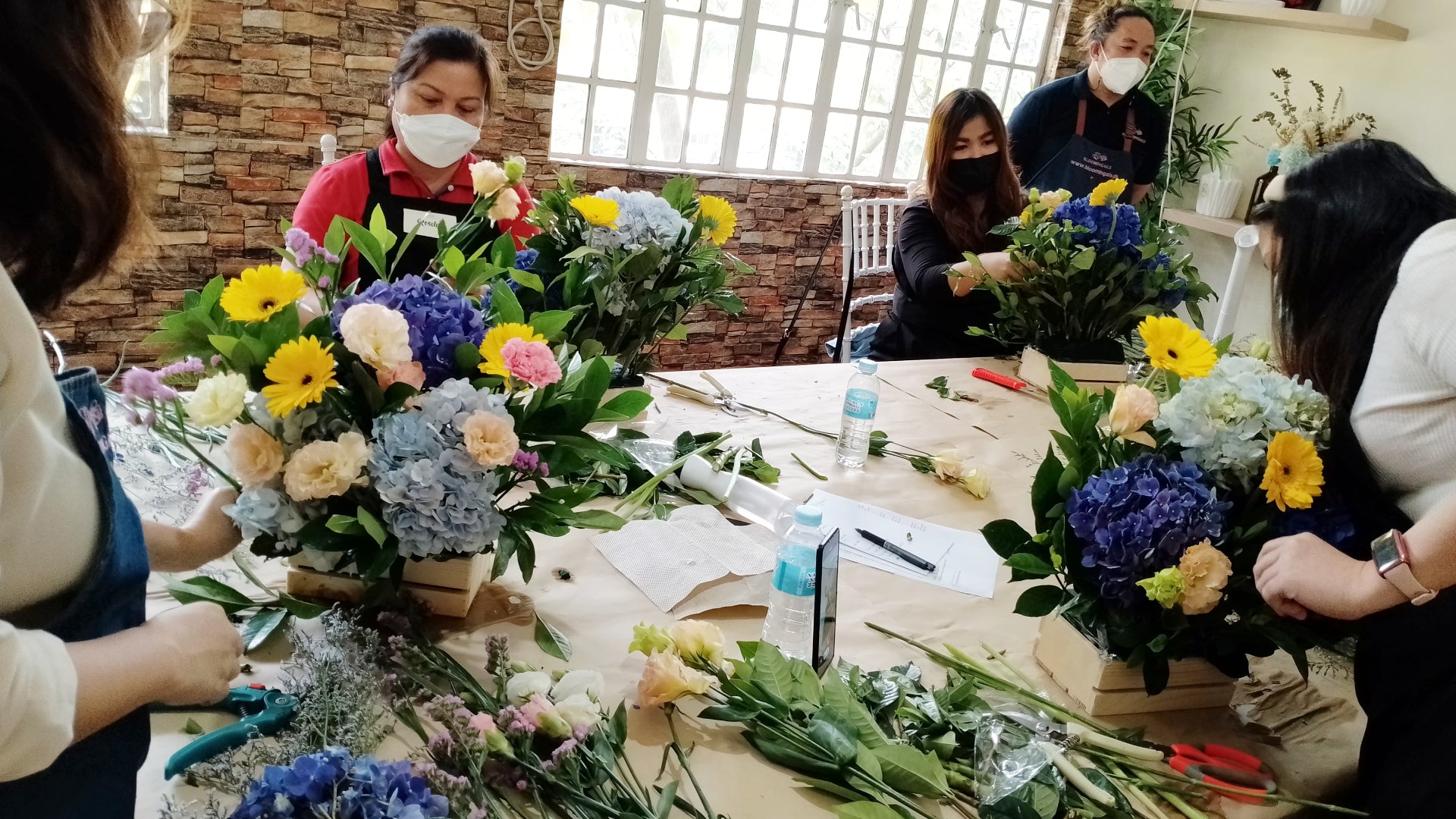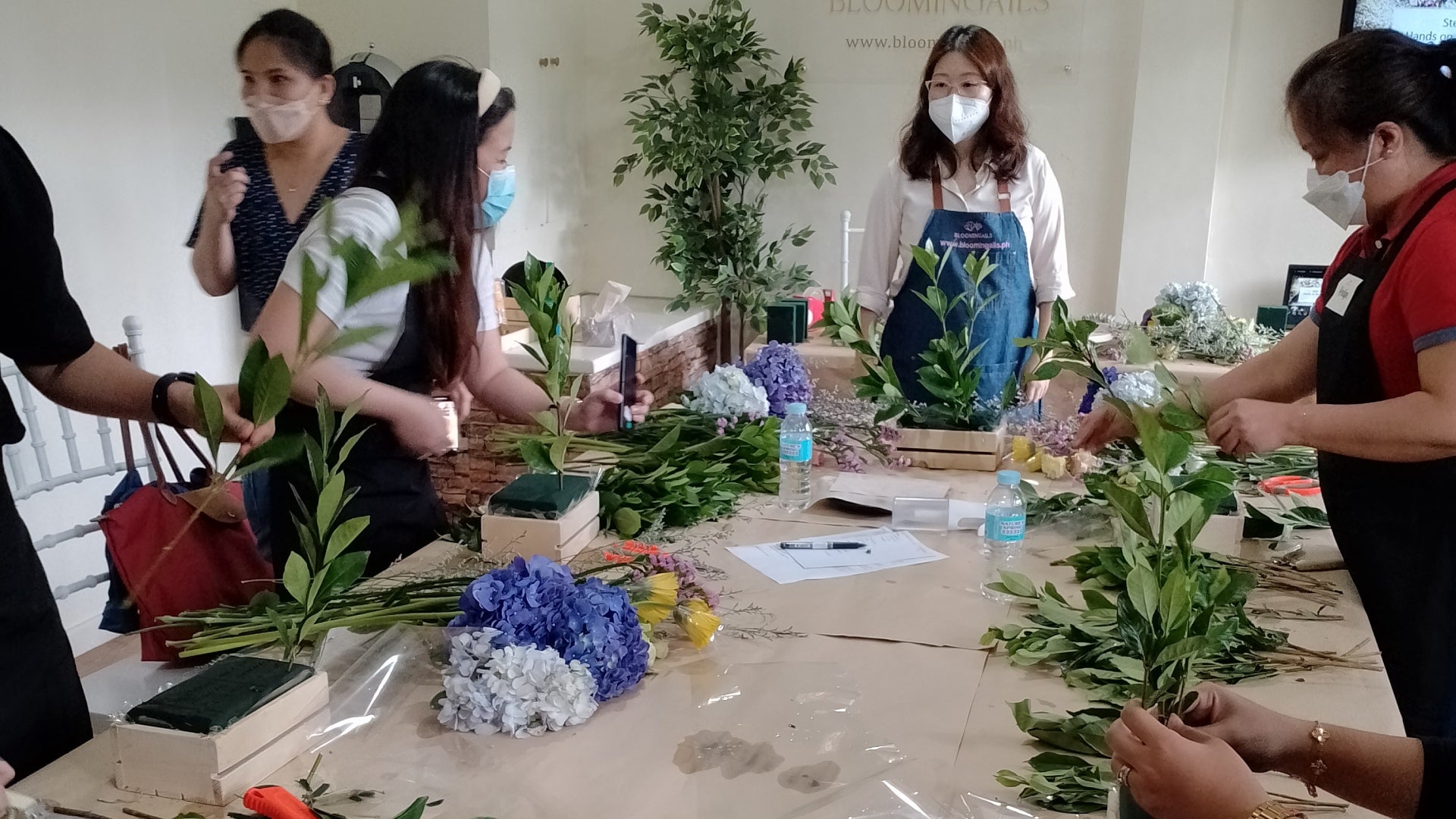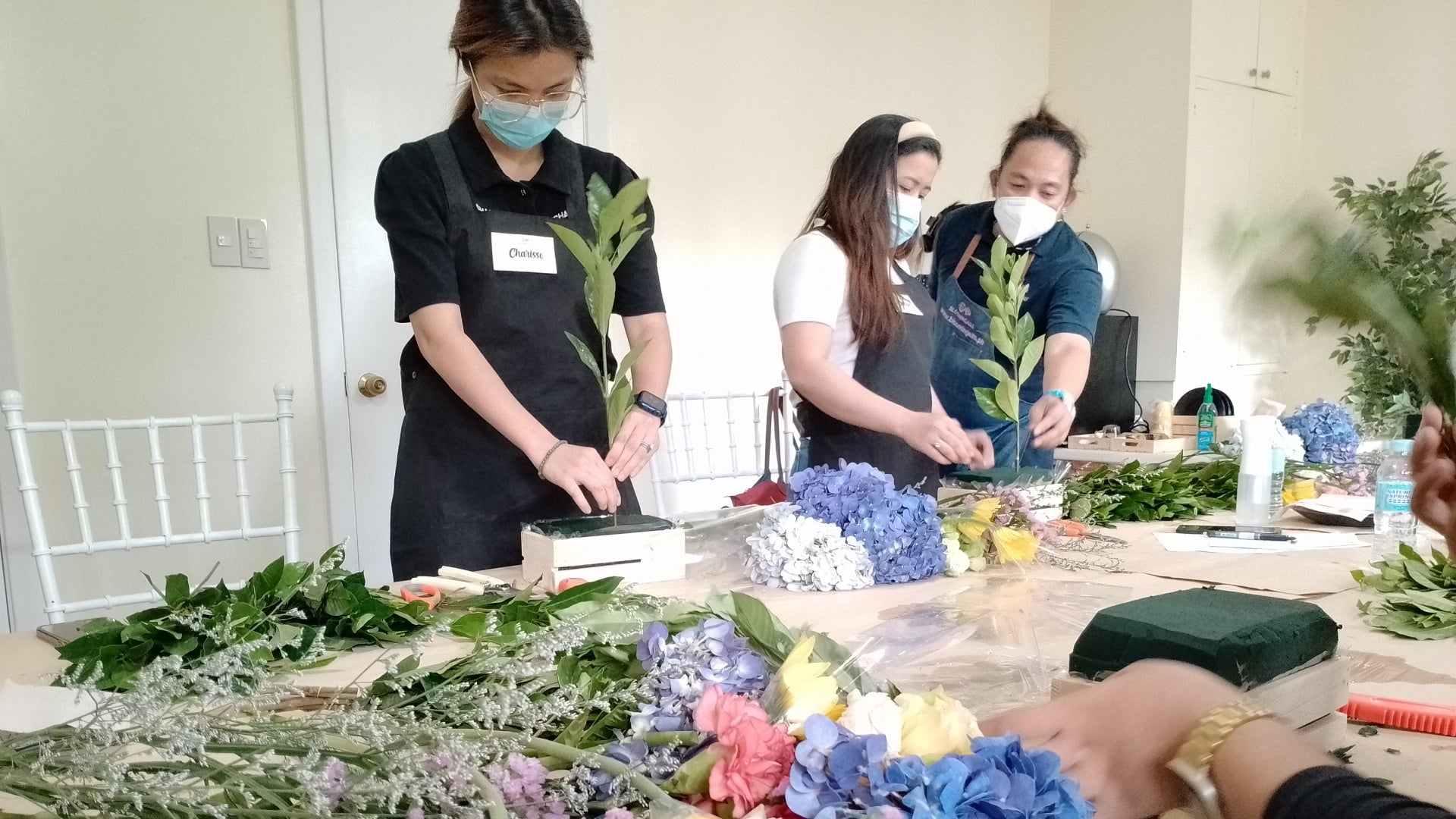 Hatbox Arrangement Workshop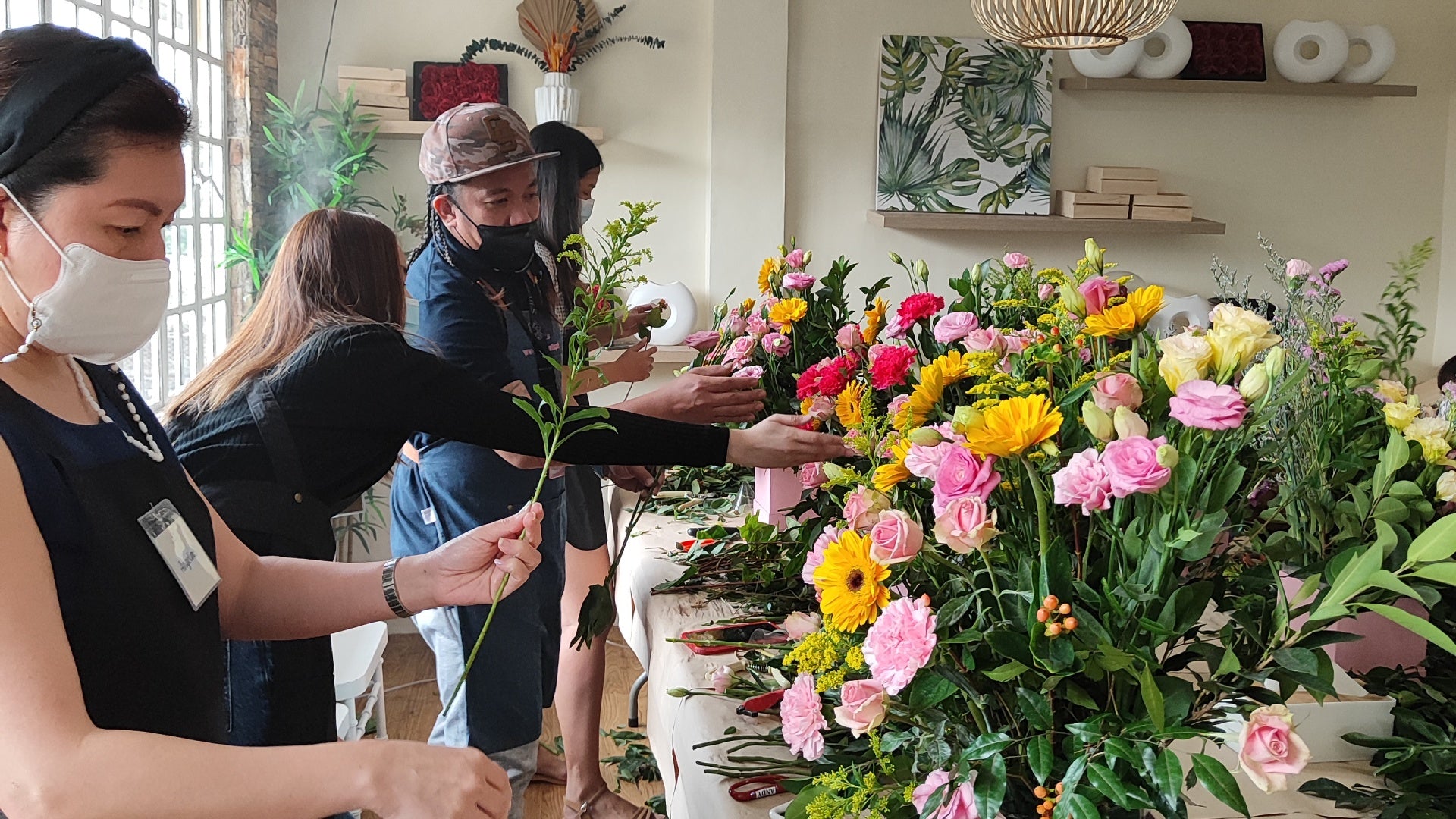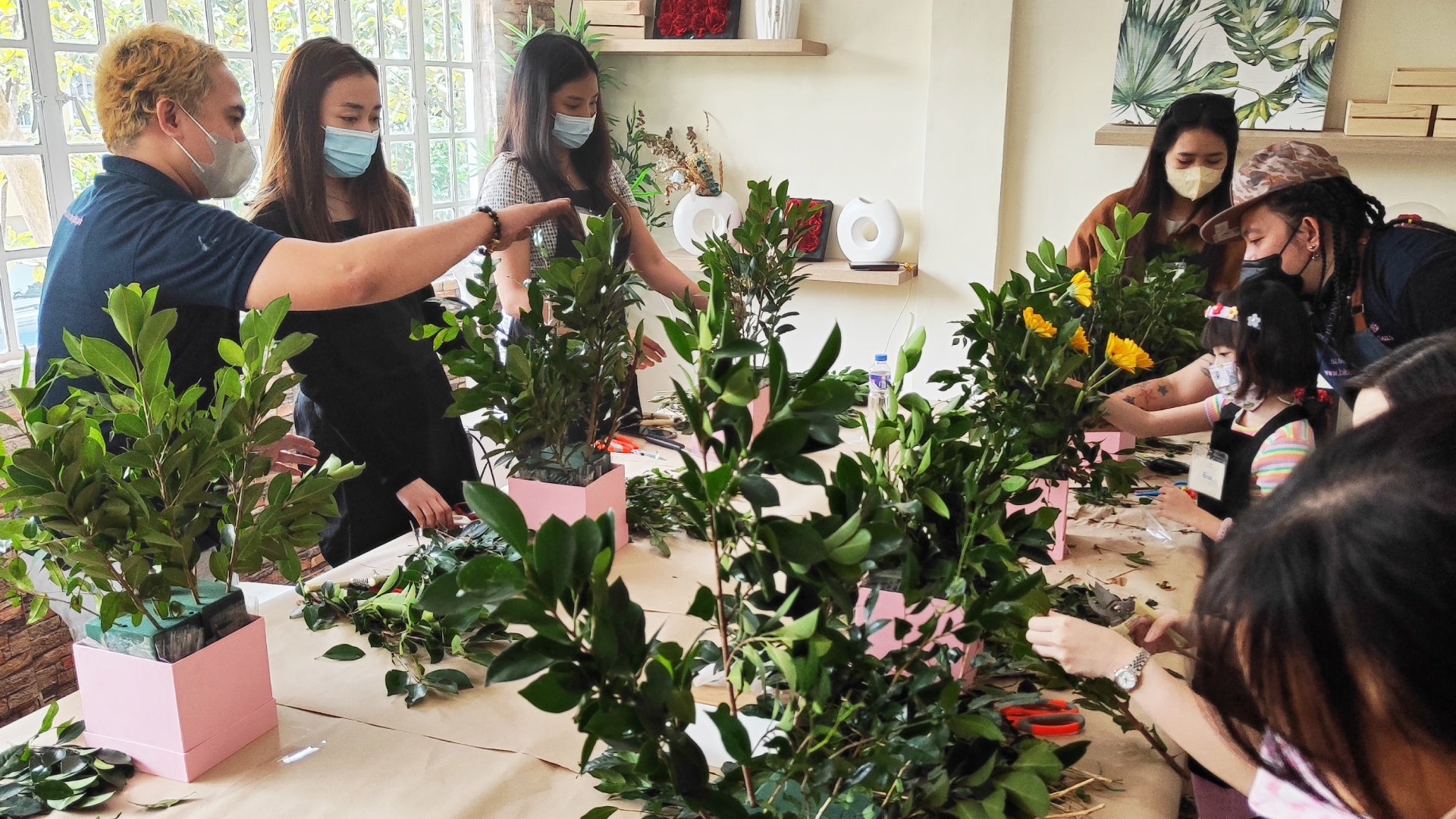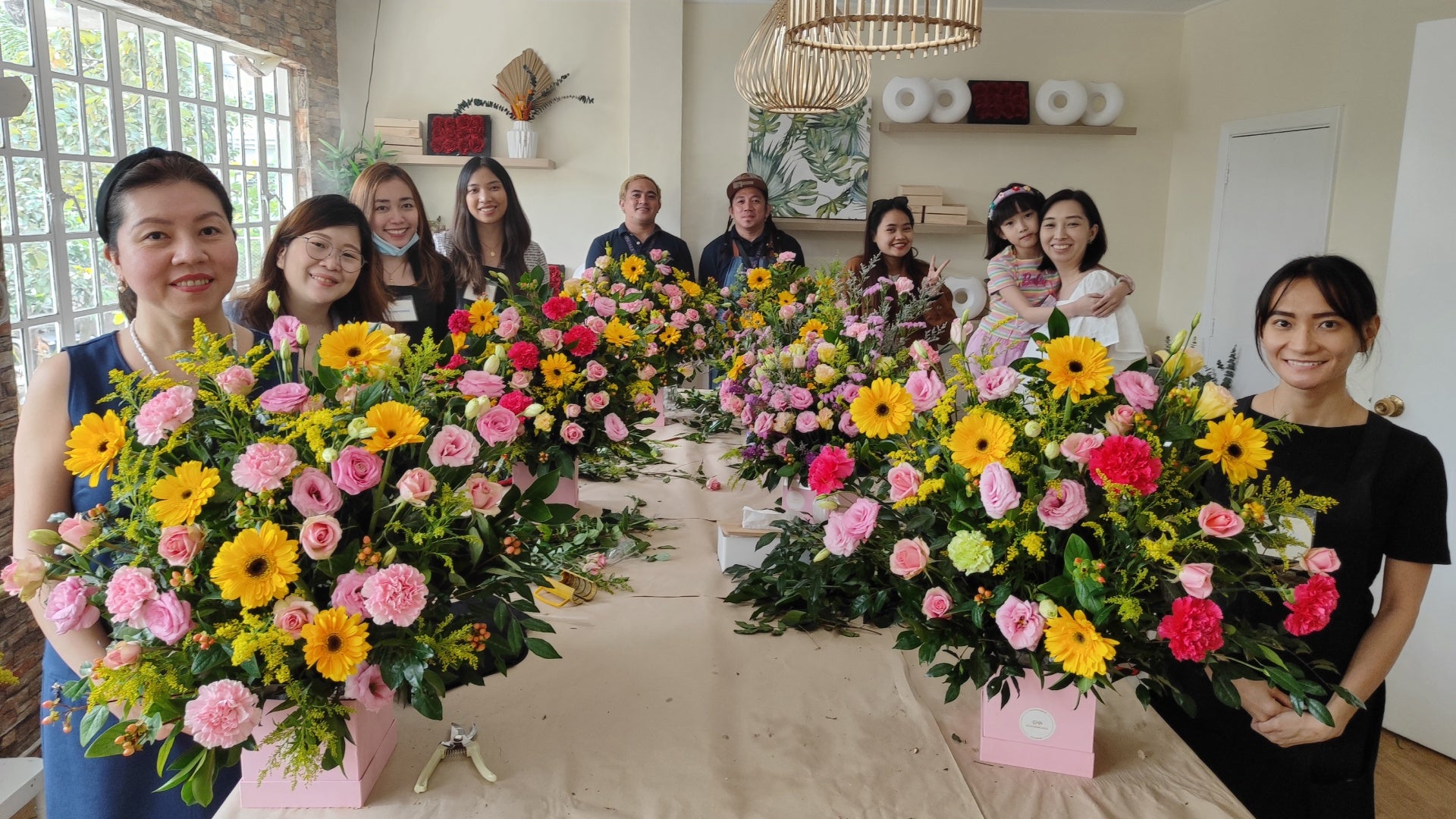 Vase & Centerpiece Floral Workshop